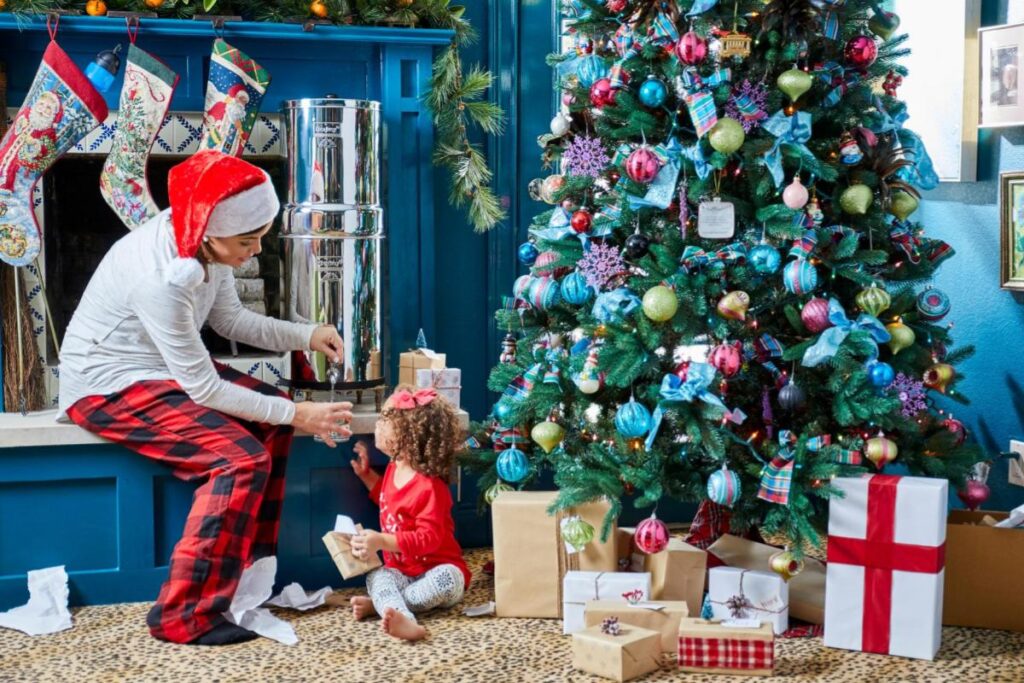 2020 has shown us that nothing is certain in today's world. This year, give the gift of peace of mind with a Berkey® Gravity-Fed Water Purification System.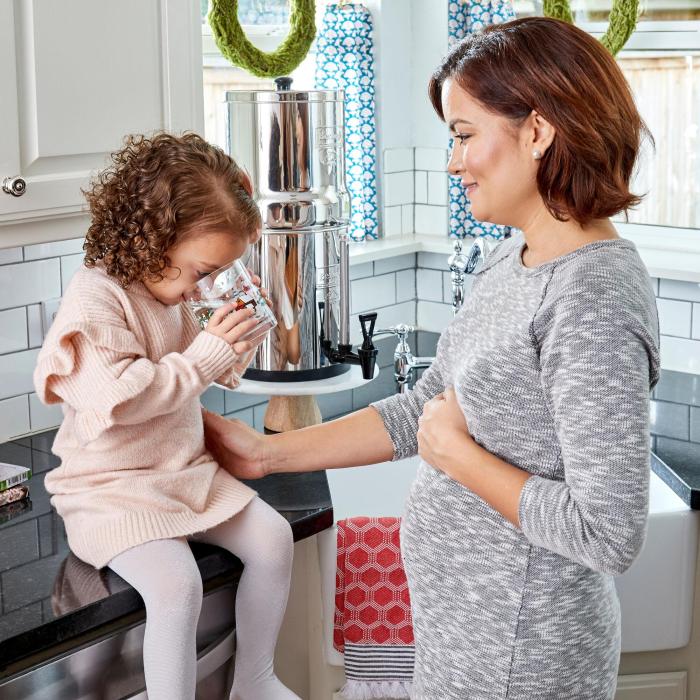 Support Good Health
Staying hydrated is important—make sure your loved ones have plenty of delicious, nourishing water available with a Big Berkey® water purification system. It removes over 99% of viruses and pathogenic bacteria while retaining the vital minerals they need. Plus, our systems eliminate the need for plastic bottles, which can harm our environment if not recycled properly.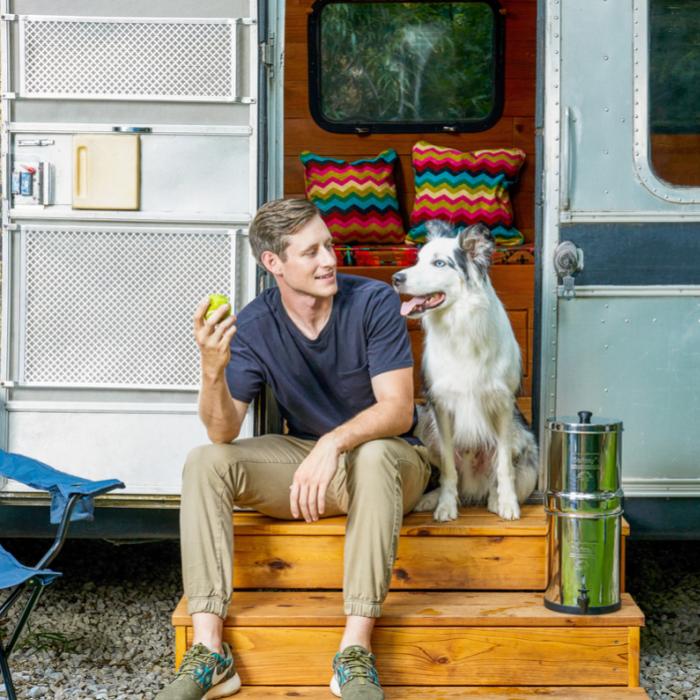 Explore More of the Great Outdoors
Some of the most scenic views and camping spots are located well off the beaten path. Berkey® systems open up new camping and hiking opportunities by turning any freshwater stream, lake or creek into a potable water source—no plumbing or electricity required. Love to RV? Berkey systems effortlessly remove contaminants from questionable campground hookups.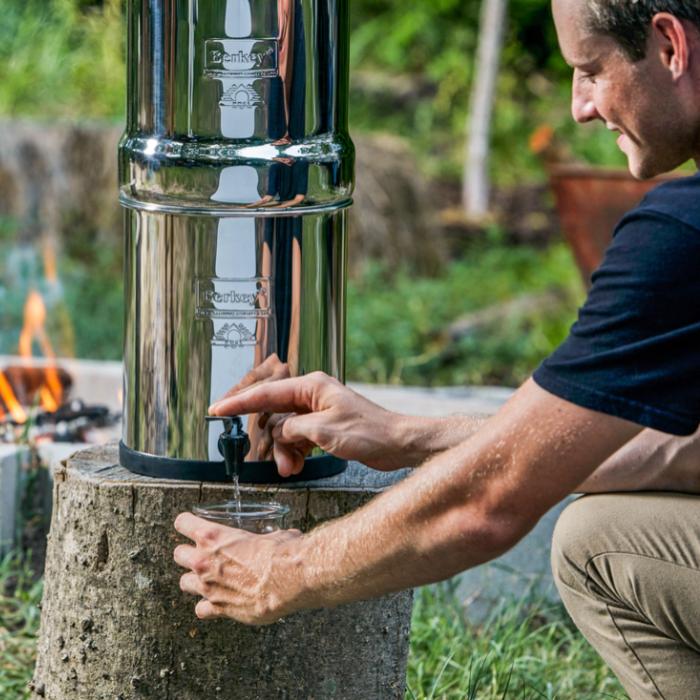 An Essential for Preparedness and Emergencies
Berkey systems equipped with authentic Black Berkey® Purification Elements effortlessly reduce over 200 contaminants from flood water or questionable tap water. Berkey systems are portable and require no electricity or plumbing, so you'll have a reliable clean water source if you are forced to evacuate or find shelter away from home.
Nothing Beats Berkey® Quality
Berkey® systems are the leading gravity-fed water purification solution for outdoor enthusiasts, self-reliant homes, missionaries abroad, relief organizations and health-aware individuals and families around the world.
Berkey® systems equipped with Black Berkey® Purification Elements reduce greater than 99.999% of viruses and greater than 99.9999% of pathogenic bacteria, while also removing or dramatically reducing protozoa, trihalomethanes, inorganic minerals, heavy metals, pharmaceuticals, pesticides, VOCs, petroleum products, perfluorinated chemicals, rust, silt, sediment and even radiologicals.
Black Berkey® Purification Elements have been independently tested by third-party labs to make sure they meet our high standards for performance and contaminant reduction. Don't fall for substitutes or that 'too good to be true' deal on a water filter that looks like a Berkey® system but may actually be a knockoff or fake—doing so could be a miscalculation with serious consequences.
Authentic Black Berkey® Purification Elements are the Right Choice for Your Loved Ones
Available in 7 sizes, Berkey® water purification systems are made for the extreme, yet enjoyed every day. They can easily purify ordinary tap water and well water, yet are powerful enough to efficiently purify raw, untreated water from freshwater sources such as remote lakes, rivers and streams.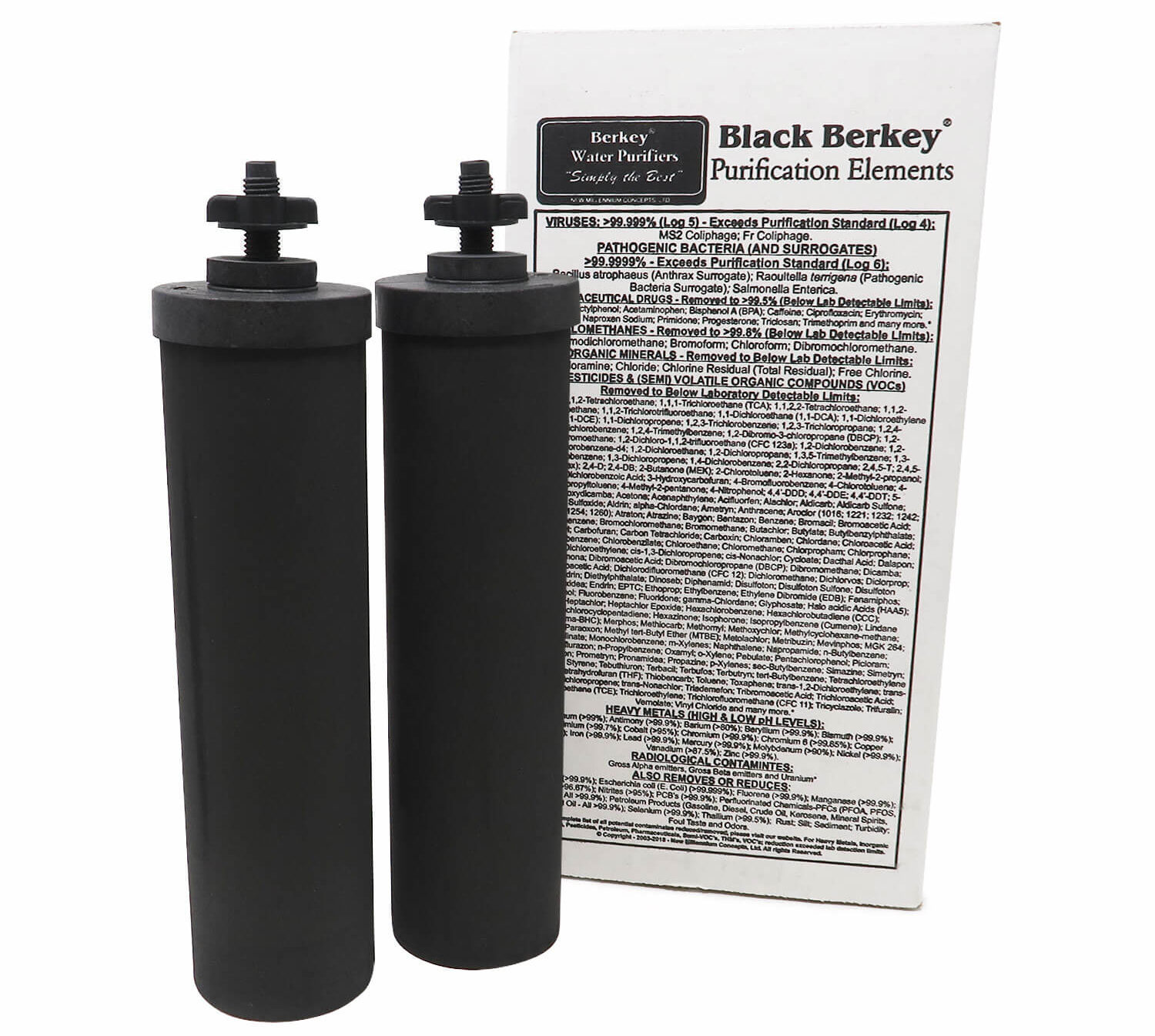 Ready to Buy? Follow these shopping tips:
To locate an Authorized Berkey® Dealer, please call us at 1-888-803-4438 or visit our Authorized Berkey® Dealers page.
Look for the distinctive Berkey® hologram on Black Berkey® Purification Elements.
Look for official Berkey® packaging in marketplace product listings.