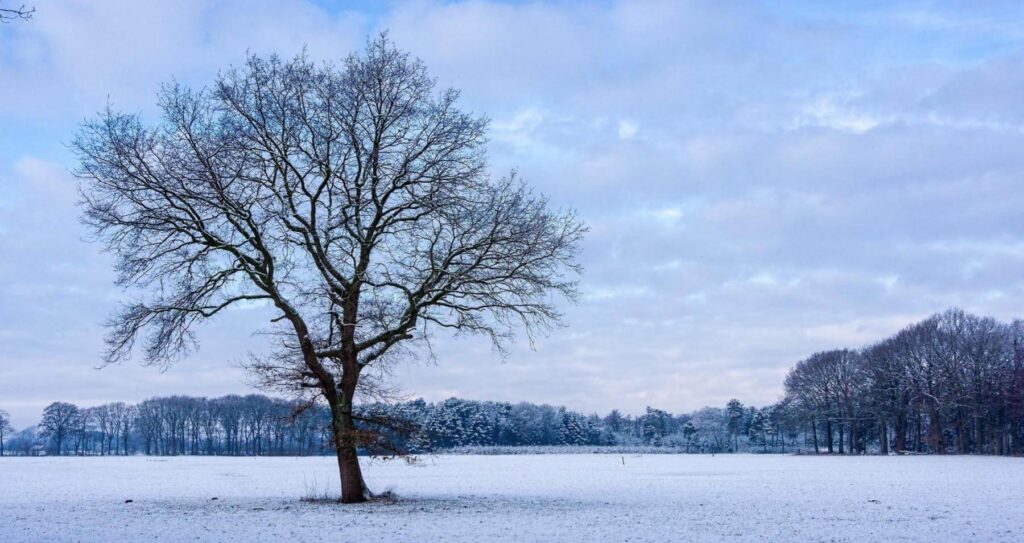 Winter weather can be unpredictable, and conditions can deteriorate quickly. As you prepare for winter weather this year, make sure you understand terms used by the National Weather Service and local meteorologists.
Common Winter Weather Terms
Winter Weather Advisory– Issued when conditions are expected to cause significant inconveniences and may be hazardous. If caution is used, these situations should not be life-threatening. Drive with caution, and be prepared for possible travel difficulties. Be especially careful when driving on bridges and overpasses, since they tend to freeze before other surfaces.
Winter Storm Watch– Issued 12 to 36 hours before a potential severe storm. Conditions such as heavy snow and ice may affect your area but the timing and location remain uncertain. Tune in to your local NOAA weather radio broadcast, local TV, radio or other reliable news sources for more information. Monitor alerts, and prepare to stay indoors. Check your emergency supply checklist and gather any items you may need if you lose power.
Winter Storm Warning– Issued when 4 or more inches of snow or sleet are expected in the next 12 hours, 6 or more inches in 24 hours, or 1/4 inch or more of ice is expected. Delay travel until conditions improve.
Blizzard Warning– Issued when severe winter conditions are expected or occurring. Sustained winds or frequent gusts of 35 miles or greater per hour and considerable snowfall (reducing visibility to less than a quarter mile) are expected for a period of 3 hours or more. Falling and blowing snow are likely, along with drastically reduced visibility. Delay travel until conditions improve.
An Ice Storm Warning indicates that ice accumulation of at least 1/4 inch is expected. Snapped power lines and falling tree limbs are possible. Travel will be dangerous or impossible.
A Sleet Warning indicates that ice accumulation of at least 1/2 inch is expected. Sleet is frozen precipitation (in the form of ice pellets, as opposed to liquid such as freezing drizzle or freezing rain) that melts as it passes through a layer or shallow warm air, and then refreezes before reaching the ground. Sleet accumulations can make roads very slippery, making travel difficult or impossible.
A Freezing Rain Advisory indicates that ice accumulation of up to 1/4 inch is expected. Freezing rain falls from the sky as a liquid, but freezes on contact with the surface of whatever it makes contact with—often creating a dangerous coating of ice on power lines, walkways, roads and trees. Travel may be difficult or impossible.
Black Ice is a thin, nearly invisible layer of ice on a roadway or sidewalk. Because it is transparent, it can be extremely difficult to spot when driving. Black ice often forms in the early morning hours after rain or melted snow has had a chance to refreeze on roadways overnight.
Keep in mind that specific criteria for advisories, watches and warnings may vary slightly from one location to another, so make sure you're getting the most local and up-to-date information for your area to help make informed decisions.
Be sure and read our in-depth Winter Preparedness Guide, which has helpful tips and lists of must-have items for home and car. Plus, learn more about how to stay safe during and after winter storms.
Berkey® Gravity Fed Water Filtration Systems are a Preparedness Essential
Clean drinking water is the foundation of any preparedness plan. Portable and requiring no plumbing or tools, Berkey® systems are the ideal choice for anyone considering a gravity-fed water filtration system.
Berkey® systems equipped with Black Berkey® Elements dramatically reduce trihalomethanes, inorganic minerals, heavy metals, pharmaceuticals, pesticides, VOCs, petroleum products, perfluorinated chemicals, rust, silt, sediment and even radiologicals.
Nothing beats Berkey® quality—find an Authorized Berkey® Dealer today.